In Dragon Tactics, Aldo Spaanjaars and Sandrine Zerbib make a compelling case, that in a rapidly digitising and increasingly uncertain and unpredictable global business environment, there is much to learn from successful Chinese entrepreneurs.

Drawing from their individual nearly 30 years' experience in China gained in CEO, COO, and Founder positions in multinational corporations such as Adidas China and Lacoste China as well as domestic Chinese enterprises such as Fosun International (private equity) and Baozun (ecommerce), the authors reveal the secrets of how Chinese entrepreneurs became and stayed successful in this hyper competitive and unpredictable market.

Explaining the reasons behind the success of Chinese enterprises with concrete examples, industry insights, and direct commentary from some of China's leading entrepreneurs, Dragon Tactics pulls back the curtain and reveals applicable strategies for success. Lessons that are highly relevant beyond China's borders.

Dealing with political uncertainty, fickle consumers, changing economic contexts and rapid digitization, Chinese companies have developed management skills to thrive in such uncertainty. Dragon Tactics allows users to understand exactly how they do this. Taking a practical approach with actionable examples, this book is a great reference point for creating success and shaping your business in an increasingly unpredictable world.
Click below to be the first to see the inside pages.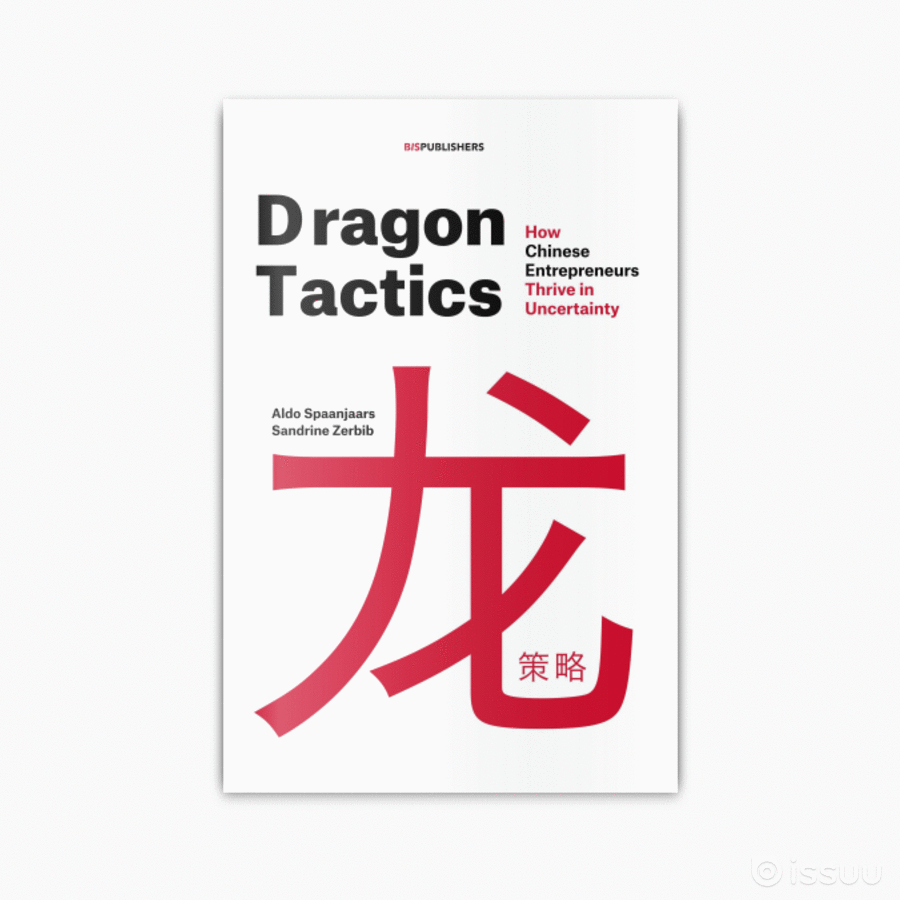 About the authors

Aldo Spaanjaars builds bridges between Chinese and Western cultures, forging a path of decorated and award-winning international business. During his more than 25 years of China experience, he has held positions as the CEO of Lacoste China and COO of Adidas China and he was also the co-founder of J. Walter Thompson Beijing, a well-known advertising agency. Aldo currently is an Executive Vice President at Anta Sports, China's leading domestic Sportswear company.

Sandrine Zerbib is a leading figure in the Chinese e-commerce and consumer business, with over 25 years of experience in leadership positions. In the mid-90s, as the President of Adidas Greater China, she created and developed the China business of Adidas from its nascent stage to its present market-leading position before becoming the CEO of Chinese Group Dongxiang and eventually creating her own business in the e-commerce operation industry, which, in early 2021 was acquired by China's leading e-commerce service provider, Baozun. Sandrine occupies several board positions and is a part of the French Foreign Trade Advisors.
Details
Title: Dragon Tactics
Authors: Aldo Spaanjaars and Sandrine Zerbib
Publisher: BIS Publishers
English
Paperback with flaps
256 pages
25 x 20 cm
ISBN 97 89 06 36 95 187
Price: €24.00